What are people yelling about?
I scrolled through a twitter thread about asking people to give a side by side comparison of candidate x and candidate y in regarding how their policy affected underrepresented groups.
The responses were:
people praising the OP for their bravery
people shouting "What about candidate z?"
people talking about what candidate x/y did NOT do
People posting out of context quotes and pictures furthering their own agenda
The fear I have is, for all I know someone was genuinely hoping to learn, and instead was shouted at. In the end NOTHING OF SUBSTANCE WAS PROVIDED.
I don't even know looked at the thread. Maybe I was hoping for an inkling of humanity? ¯_(ツ)_/¯
I'm considering checking out from ALL SOCIAL MEDIA. I wonder if the perks (sense of community, networking opportunities, learning from amazing folks) are worth dealing with the things I don't care about. I want to hear about so many things.
Great new podcasts from people struggling with their Productivity
Podcasts of people that are so in love with a topic that they will wax poetic to an audience of 4 on a regular basis
Cats doing amazing tricks
Videos of people failing so hard
Great Tutorials on Minecraft Redstone Techniques
Comprehensive Guides on How to Make Amazing Coffee when you don't have a thermometer, gooseneck kettle
People motivation folks around them that are crying out for help
People crying out for help!
People that are openly doubt their knowledge but are still putting themselves out there because they hope people will support them.
People building things to learn and are wanting feedback
People Passionate about building automation tools to solve their unique and quirky problems
The guys at Internet Friends proposed a wonderful way that twitter would be more appealing.
"I want a social media service that lets people post all they want and the ALGORITHM gives you the best 100 posts that day."
To expand on that, I would love it so that you can only see the replies. If they are hateful, you can block them and never hear from them again. Most people only reply for attention so I doubt they would reply unless they really wanted to connect with you.
I've met so many wonderful people. I've seen so many wonderful things, and it's been because of social media, but I'm tired.
I'm tired of being sold to (and I'm a Marketer).
I'm tired of being told to yell at people.
I'm just SO TIRED. 😭
Dear Social Media Companies: I don't care about followers anymore.
Don't allow me to follow people, allow me to follow ideas and inspiration.

I know this doesn't help your agenda. I know you don't care about me. I don't affect your bottom line.

Don't you realize the pain you cause people? Does that mean nothing to you?

Another tear-filled, anxiety-stricken day. I'm exhausted. I feel I've aged 30 years in the last 10. I want respite, but at the same time, giving up all of this means losing connection all the wonderful people and benefits I can only find online through DMs.
I'm literally digging through mountains of excrement to find the occasional life changing connections.
I'm okay, I'm just disappearing for a while.
The perfect end to this rant is the exact response I would expect from my fellow millennials.
... OK BOOMER ...
Date: Mar 05, 2020 13:58 PM
I'm happy to announce that the Productivity in Tech Podcast is back in action!
I was close to not publishing but I changed my mind after being scheduled to appear on two different podcasts.
This Season (known as the 2020 Season) will be all about Me and My projects and productivity.
The first episode is out and you can listen on my transistor page or in your podcast player.
Date: Feb 18, 2020 23:51 PM
Bunch is an environment setup/teardown tool by the mad genius and yoga maestro of the internet Brett Terpstra.
Bunch uses small configuration files to quickly manipulate your desktop environment.
With it you can:
Open/Close/Focus Applications, Files, and URLs
Run shell and Applescript scripts to expand the functionality event more
Because I prefer to keep my hands on the keyboard and the Application's main method of use is the Dock, I opted to take advantage of Bunch's URL-Scheme.
x-bunch://open?bunch=[Bunch Name]
This plus smart use of the File Filter in Alfred's workflow feature allowed me to quickly setup an Alfred Workflow that not only lets you run your bunches but also lets you:
Display the Config File of the Bunch.
Edit the Bunch in your default application.
Refresh your Bunches (After making a change)
The workflow is available on Packal to modify via my Github Repo
Date: Oct 01, 2019 11:00 AM
I've been letting folks know about my coaching and editing services more and more these days.
It's been a slow progressing growth. This is a good thing as I still have a day job and wouldn't be able to handle a massive influx of clients, but 6 months into this being a full business, I've learned something extremely valuable.
Your best clients and promoters are the ones you've been establishing a relationship with for a while.
I've had a handful of coaching clients. Many coaching leads. I've also done some marketing services and some editing for folks as well.
100% of my clients are either someone I know and interact with on a regular basis or they were recommended by the aforementioned person.
While I have received many leads and people promising to check out my services and get back to me. This seems to only happen when there is a relationship that has already been established.
I know I'm not telling you anything innovative here but I didn't realize the value of relationship building when it comes to finding clients.
Ways to do this
1. Establish yourself as a Professional in the field and Connect with other professionals.
photo credit #wocintechchat
One of the biggest networks that I have been able to tap into is working with other developers that have podcasts. We have a slack workspace that we all hang out in. It started out as just a handful of us but now there are over 50 people in there.
Each of them have their own reach and their own network. I've had them refer some of their audience to me when they are looking for a coaching client.
I've also worked with a few of them as an editor when they need help with something.
2. Nurture Strong Relationships with the Noguchi Method
Some relationships are easy to maintain and others are more of a chore. I like to treat my relationships similar to the Noguchi Filing Method.
The Noguchi Filing Method is simple. When you take out a file. Move it to the top of the stack (or front of the line) When you put it back.
I do this in my head. The people that I just interacted with I try to interact with more. Over time you will connect with people that are receptive to maintaining a good relationship with you. Those will be the same people that will recommend you to potential clients or reach out to you if they have a need.
3. Don't be afraid to ask those that you know (nicely)
I got my first client by sending the following message to about 50 of my podcasting friends.
I've been working to bring PIT back at the beginning of 2019 (I have some coding things that need to get done first)

Also, PIT is now a business (officially). Aside from the podcast, I am doing content creation, coaching, and "unicorn" services.

I was inspired by Kathy Campbell. My goal is to just help people where I can.

Here is a list of the services I provide.

My skills include: - social media - recording videos and screencasts - podcast editing and recording - community management - newsletter publishing

Do you have any ideas how I may be of any help?

Also if you know of anyone that I could help out with those things or individual or group productivity coaching, I would love an introduction.
Everyone that I sent this to kindly replied that they either couldn't help me, or they would keep an eye and ear out.
I didn't get upset I just said okay and continued to maintain a good relationship with them.
One person did have a need and to this day they have been my most consistent and biggest client. They've lead me to many other leads and clients that I've received over time.
The other thing about doing this that has been great is that now when I send out a message about some service I'm offering, it is that group of people that often like and repost that message to their audience.
================
None of these things are all that time intensive and none of them leave you with this grimy feeling as if you are peddling to your friends. Your "inner-circle" doesn't want to see you fail. In fact, they will be your biggest fan. It's up to you to nurture those relationships and make sure that you let them know of ways that they can help.
Date: Apr 17, 2019 09:24 AM
Recently I've been on a tear with new podcasts, live streams, and communities.
My secret is these are all cries for help.
Not in a life threatening way, but in the stuck in an axiety induced feedback loop.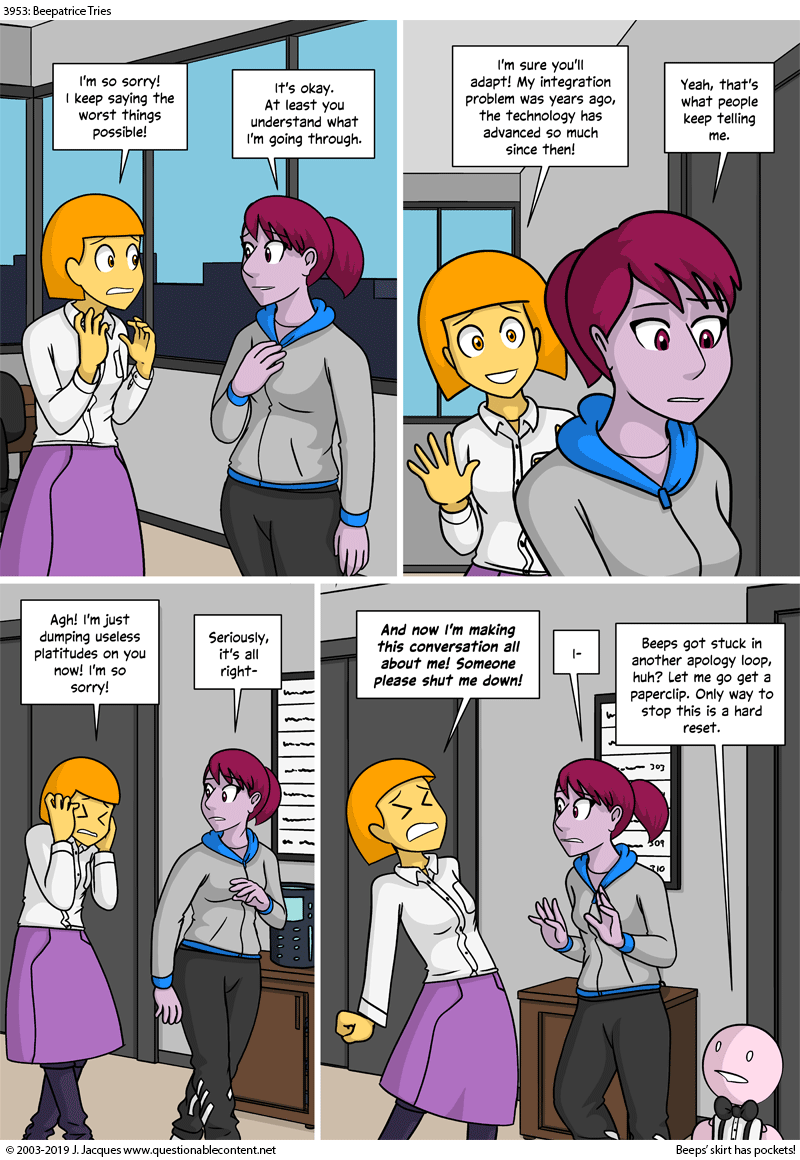 I've learned over time that my compulsion tick when going through a period of high anxiety is to do more. There is also a level of tension that is created in the process. I tend to buck against authority. Forget about things that are of some importance. And be more fatalistic and irrational towards things not going according to plan.
Does this invalidate all of the things that I'm Making?
HELL TO THE NAW NAW NAW
It just puts things into perspective. When I get anxious I build more things to distract me from the things that are causing the anxiety. These are usually things on my list of things I would like to do and I'm more passionate about them in that time than I will ever be.
I will devote hours and hours to those things to avoid the things causing anxiety.
Why are you telling us this?
I'm telling you this to remind you that it is something that people deal with and often those people that are creative are using their creativity and entreprenuerial spirit as a way to mask a pain that is deep and often not fully understood.
It took me seeing a mental health professional and a level of medication before I became aware of this. I hope you will read this and think about that ambitious person in your life (other than me) and just check up on them. They may look like they are doing great on the inside, but they may also be asking for help.
NOTE:
I understand that this seems super dark. Me writing about it helps tto analyze my thoughts and make sense of things.
I can't say that I'm 100% okay, but getting this out does help and helping more people to understand helps even more.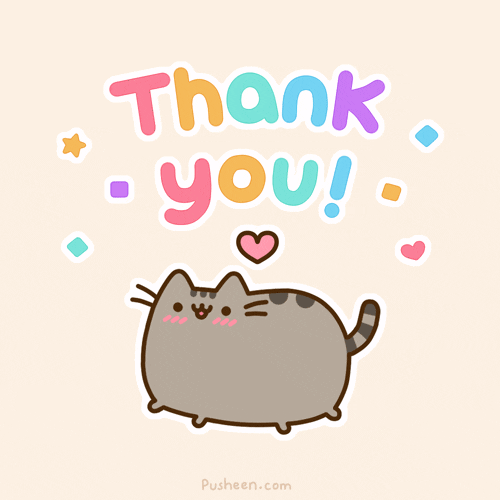 Date: Mar 25, 2019 10:42 AM
Date: Mar 11, 2019 08:00 AM
Heidi is a Developer Advocate for Launch Darkly.
Heidi travels all over the world and is away from home more than half of the month.
In this conversation, Heidi shares with how she's able to parent, prepare, and connect with her co-workers while always being on the go.

Links:
Support the Productivity in Tech podcast and other independent podcasts at https:ko-fi.com/JayandJayMedia.
OR
Consider joining the PIT Premium Membership
Date: Mar 04, 2019 18:05 PM
In the past few weeks, I've been working on getting another (Yes another Podcast) up and running. In the spirit of "JUST DO IT ALREADY!!", I have launched the What I'm Podcast
The podcast is an extension of the "What I'm" Section on the home page. I've always liked letting people know what I've been up to and I hope with this I'll be able to flex my creativity muscles with this show.
Episode 1 is up and I am putting together content to determine if this will be a weekly update or more frequently.
I'm actively keeping this podcast off of major networks in effort to convice people that ultimately, you don't need to really on the heavy hitters like Spotify and Apple. You can subscribe via this rss link.
Date: Feb 18, 2019 11:31 AM
This week on the Productivity in Tech Podcast, I spoke with John Knox.
John left Evernote in Austin, TX to join his partner in Minneapolis, MN.
We talk about what it was like searching for a job and what Companies and Candidates can do better in the hiring process.
Sign up for the newsletter to get access to the Aftershow where John interviews me! https://buttondown.email/productivityintech
Date: Feb 04, 2019 08:00 AM
Late last year I made the decision to go full time analog productivity. To me this was a return to my Midori Traveller's Notebook and less reliability on mobile applications to keep track of things.
With January being a new year I thought it would be a great time to really do my best and dig in on this process. I didn't realize that I was going to be extremely busy with things and that my notebook would be crucial in keeping my sanity.
What went well
Since I've been reading [The Bullet Journal Method][bullet journal] by Ryder Carrol, I really wanted to make things very simple. This meant reducing the amount of things that I tracked. I had previously tried to keep up with logging my food, how many times I fell into a tunnel of distraction, my water intake, and many other things. No more of that.
This time I wrote down all the things I wanted to track and in Marie Kondo style, and tried to reduce the list to only things that were "essential" to the art of bullet journaling and things that I knew I wanted to make a habit of.
With the rebirth of the [Productivity in Tech Podcast][pitpodcast] and the creation of [Ask a Brit][aab] I wanted to make sure that I was publishing consistently. I also wanted to track how often I coded and read, two things that I tended to rely on momentum to be consistent with.
Another big convept that helped me more than I thought it would was the idea behind threading. This was simply adding an arrow to the left followed by the page number of the continued thought. Also I add an arrow to the right and the page number for the next page I take the thought to. This makes it rather easy to add reference to items, which allows me to retrive information faster (and fill out my index, which I am terrible about).
What didn't go so well
There is still one area that I haven't fully is my management of a calendar. I had some big dates to remember for this year and I wasn't quite sure how to manage it with more and more going into my notebook. My podcast schedule is completely digital as it is tracked using calendly, google calendar, and Notion. Hopefully Notion will provide some kind of integration with G-Suite so that I don't have to manage this in multiple places. While I could just keep everything in my google calendar, I really don't rely on it as much as you think, but I haven't gotten into the habit of transferring items into my Analog calendar. This caused for some double-scheduling that could have been easily avoided.
Another failed experiment was abandoning the daily spread for a weekly theme. I quickly have to revert to this as I would have things that would stretch across several pages (and days) This meant that I was doing more unneccessary flipping through pages instead of just doing a daily review and transfer of information that helped me to prepare myself through the day.
My thoughts going into February
February is going to be a test on consistency for me. I've proven that I can work from my notebook like I used to. As this trust has returned, I can continue to focus on adding more and more content and collections into it. I also think my current notebook will fill up in the middle of the month which will bring about a migration which I will definitely talk about at that time.
Date: Feb 01, 2019 16:00 PM
My guest this week was Mike Young.
Mike is the CEO of Pear Circuit which works to help create technology solutions for startups and non-profits who want to make the world better than it was before.
In this conversation, we discuss what it's like to build a business outside of Silicon Valley.
Date: Jan 28, 2019 21:00 PM
In this episode, I ask Jamie if the UK is still the beacon of world pop culture?
Date: Jan 28, 2019 20:00 PM
Date: Jan 01, 2019 12:00 PM